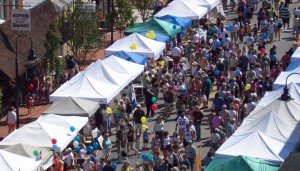 The Middletown Peach Festival is the third Saturdayin August beginning at 9am with the annual parade on Broad Street and will conclude at 4pm. Many activities are centered on Main Street. Main Street and a portion of adjoining N Cass Street will be closed to traffic for the event. Entertainment is scheduled throughout the day around town. There are activities for children, a local artist exhibit, historical exhibits, a peach pie contest, crafts, music, food, games, and of course – peaches!
The Peach Festival is a rain-or-shine event!
Please visit http://www.middletownpeachfestival.com for more information.